1:00pm – 4:00pm
Tuesday, September 21st, 2021 2:07pm
Milton Keynes City Discovery Centre (MKCDC) have joined forces with acclaimed musician Cathal Smyth, formerly of Madness, in an ambitious new music venture.
MKCDC, based in the historic surrounds of Bradwell Abbey, will harness Smyth's song 'You Are Not Alone' to unite families and friends in the UK and overseas who have been isolated and kept apart by Covid-19.
Funded in part by Milton Keynes Council, The National Lottery Community Fund, Bradwell Parish Council and MKCDC, they'll be working with a diverse range of organisations and schools, reaching out to BAME, LGBQT+, dementia and music therapy groups, bringing together voices from across the community in a massed choir. This will culminate in a live-streamed performance this December the 5th, alongside the premiere of a 'making-of' documentary.
The collective has already amassed a host of creatives and arts organisations, including Joe Dudell and Craig McCleish. For those interested in being a part of this musical tour-de-force, you can get in touch with MKCDC via director@mkcdc.org.uk.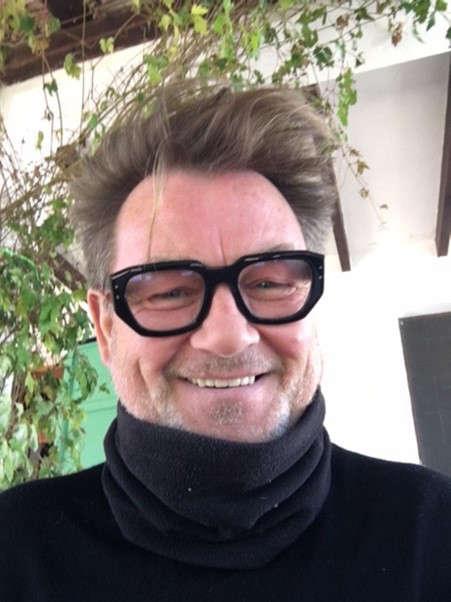 Cathal Smyth says, "I'm deeply honoured to be part of this project. We humans are essentially social animals, with a need for proximity. Covid-19 has brought periods of isolations that place a pressure upon our collective psychology. Coming together with music can bring inclusion and a sense of wellbeing. Singing expresses the inner spirit. Now, more than ever, it is so important to reach out."
Dr. Noël James, Director and CEO of MKCDC describes the undertaking thus:
"The project is aimed at all corners of the Milton Keynes community and beyond; everyone is welcome to join. Bringing people together is the heart and soul of this collaboration, and I hope we can showcase our new town's inspiring community spirit."
Buckinghamshire Fire and Rescue Services were called to a front room fire late last night.
Public Health England recommended the secondary school host mobile testing for students following an alarming rise in positive cases.
Love Local Hub has been named 'Best Enterprising Business' in the MK and Buckinghamshire SME Awards.
Bellway has submitted plans to build 160 homes at Tattenhoe Park in Milton Keynes as part of a pilot scheme using faster modern methods of construction.
Willen Lake are pleased to be able to open their brand-new play area on Friday 24 September 2021 from midday.
A celebratory Coffee Morning was held by Bletchley and Fenny Stratford Town Council at the newly refurbished Fenny Stratford Community Centre on Saturday 18th September.
Grassroots sports stars, clubs and organisations in Milton Keynes are being called to take part in a brand new short film.
Thames Valley Police were called to Morrisons Petrol Station in the early hours of Tuesday morning.
The appeal is aimed at helping the people who are starting new lives here in Milton Keynes under the refugee settlement programme to support the needs of our new community.
Over 830 cyclists descended on Stoke Mandeville Stadium last Sunday as WheelPower welcomed riders of all ages and abilities to take part in the 2021 MKFM Tour de Vale charity bike ride.
Tip booking systems across the country are being scrapped as neighbouring council Central Bedfordshire becomes the latest authority to scrap the system.
13 areas of Milton Keynes had their food and garden waste collections missed today (21/9).
20°C
21°C
21°C
20°C
20°C
Employees at the drive-in coronavirus test centre in Central Milton Keynes have to pay to park each day, it has been revealed.
Cafe Rouge in Milton Keynes will be closing permanently as the owners of the chain enter administration.
A national newspaper has revealed that government coronavirus case numbers on a local authority level do not include any tests from local drive-through test centres and some home testing kits.
A Milton Keynes couple have had the word 'Scum' spray painted onto their store window, as well as other graffiti on their store sign.
MKFM understands that McDonalds will be re-starting their breakfast service in all Milton Keynes stores from 8th July.
Deadly blue-green algae has been identified in another Milton Keynes park as dog owners are warned to keep their animals out of the lake.
Last week, a family discovered that their pet cat had been stabbed in each of her back legs.
The Office for National Statistics have revealed new localised data on the number of deaths which have taken place involving coronavirus.
© 2020 MKFM Limited – Radio Made In Milton Keynes. Powered by Aiir.
© 2021 MKFM Limited – Radio Made In Milton Keynes. Powered by Aiir.