UNITED NATIONS, New York – "In my country, youth are used as fuel for war and are pushed into conflicts," Abdul Hamid Ghalib, now 23, from Yemen, told UNFPA at a Youth Forum in Tunisia.
That was two years ago, and prospects for young people in his country have only grown dimmer since then, with escalating hostilities and the arrival of COVID-19. But the youth of Yemen are not alone: Young people everywhere are watching as the global pandemic, climate crisis and rising tide of gender-based violence consume the world they are poised to inherit.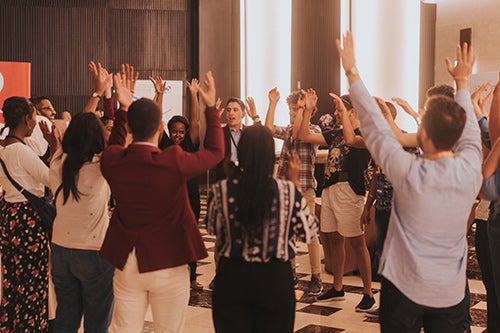 Yet they are not giving up. In the face of these extraordinary challenges, young people are not only calling for change – they are the change. 
"My dream," Mr. Ghalib, a youth activist, told UNFPA, "is for my homeland to reach a unified vision despite our differences, and for our citizens to enjoy their full rights and freedoms."
This conviction – that progress is possible, that rights are universal – is common to young leaders around the world, and it is inspiring real progress.
There are some 1.21 billion young persons around the world between the ages of 15 and 24 – just over 15 per cent of the global population, according to the 2020 United Nations World Youth Report. In every corner of the globe, they see growing economic disparities, relentless environmental degradation, pushback against gender equality and countless other struggles.
But they also see possibilities that were once unimaginable: Theirs is a generation that supports universal sexual and reproductive health and rights. They see bodily autonomy as a birthright. They are breaking down gender roles, shattering stereotypes, and blazing a trail towards a more just future. 
In Georgia, young people in the EU 4 Gender Equality programme – supported by UNFPA and UN Women, as well as the European Union – are calling for an end to gender norms that limit possibilities for both girls and boys.
Youth leaders told UNFPA about encountering these norms at an early age. "A Georgian language teacher told me math was not for girls," 16-year-old Sesili described.
"I was an emotional child," 17-year-old Temo said. "They'd say boys shouldn't be that way." 
Today, Sesili and Temo are leading efforts to promote gender equality in their community through workshops and theatre productions. "We weren't sure we'd have an audience – or we thought they'd be hostile," Sesili recalled. "But the response was good." 
Youth leaders in Botswana are also breaking down barriers to claim their rights.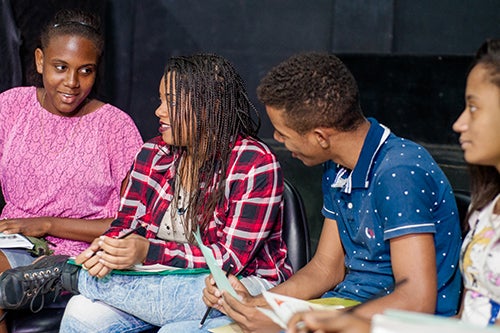 "When it comes to my sexual and reproductive health, I know what I want, therefore those decisions should be made by me," 25-year-old Thabo Baseki told UNFPA at an event promoting bodily autonomy.
And young people are embracing new approaches to secure these rights, including addressing the role of societies and institutions in perpetuating harmful norms, and demanding systemic solutions.
This was a key point made by Dumiso Gatsha, a long-time youth advocate, now 30, who uses they/them pronouns. "It is important to recognize bodily autonomy and integrity not as an individual's responsibility but as the responsibility of structural influences," they said.
Youth activists in Latin America and the Caribbean echoed this point in their efforts to address the high rates of violence faced by women and girls of African descent. 
"I am Black, Afro-Peruvian," said Medaline Palma, in Peru. The overlap of racial and gender stereotypes leads to impunity for perpetrators of gender-based violence, she said. "[Police] tell us that, being strong Black women, how is it possible that they put their hand to us?"
"You grow up with stereotypes," said Leonela Calderón, of Costa Rica. "The structural racism that exists is reflected even in the smallest of things." 
As they envision a new future for themselves and the world, youth leaders are also crafting new solutions to long-neglected issues. 
In Cambodia, Sovanvotey Hok (who dubs herself Green Lady Cambodia) saw how the absence of comprehensive sexuality education was leading to a variety of harms. Without information about reproduction, anatomy and human rights, young people were vulnerable to sexually transmitted infections, unintended pregnancy and violence. 
"It's not just abortions that we need to talk about," she said. "Gender-based violence, harassment in the workplace and rape all get ignored when you don't teach children about their bodies in schools."
She launched her own community enterprise to educate young people about these issues.
She often starts the conversation by talking about menstruation, a once-taboo topic, which gives her students permission to openly speak about their bodies. "Girls worry about menstrual blood, period shaming and body shaming," she told UNFPA.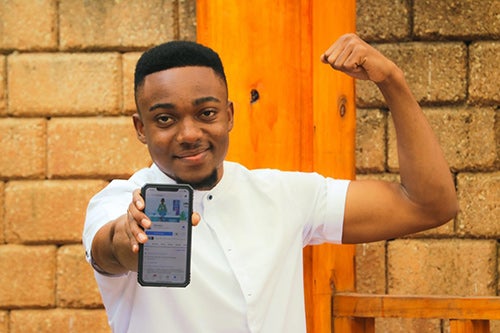 In Uganda, youth advocates are also dismantling the stigma around menstruation. 
Youth innovators from the Smart Girls Foundation there are creating and distributing "Smart Bags", which are backpacks with reusable sanitary towels, a menstrual pad sewing kit and a menstrual health management information booklet. They also approach parents, teachers and community leaders to ensure authority figures help reinforce the message that menstruation is normal and healthy.
The project is helping girls stay in school when they might otherwise not be able to attend for lack of menstruation products. And with a $50,000 grant from UNFPA's Innovation Fund, they were able to produce and distribute more than 5,000 Smart Bags in central and eastern Uganda. They also launched a series of Smart Bags made from recycled plastic containing solar-powered lights to help girls do schoolwork at night.
"It is so exciting to see how the bags help them to continue going to school," said Jamila Mayanja, one of founders of the Smart Girls Foundation, "and feel safe and not embarrassed by their menstruation."
© All rights reserved. 2021
Join our mailing list
We use cookies and other identifiers to help improve your online experience. By using our website you agree to this. To learn more, including how to change your settings, see our cookies policy.