Latest News Fri, Aug 6, 2021 8:38 AM
The Institute of Environmental Management & Assessment (IEMA), in partnership with the Chartered Institute for Archaeologists (CIfA) and the Institute of Historic Building Conservation (IHBC), has published a new document, Principles of Cultural Heritage Impact Assessment in the UK.
The publication supplements existing guidance with a set of guiding principles and a consistent framework for cultural heritage impact assessment in a variety of settings. Applying the principles will enable practitioners, regardless of their specialism within the discipline, to improve the standard of their assessments.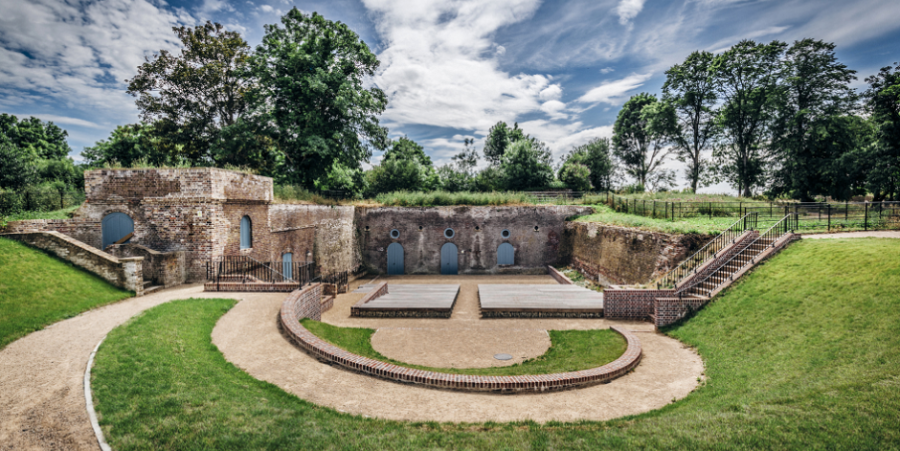 Photo: MeiLoci Limited
"The cultural heritage of the UK is phenomenal," said IEMA's Impact Assessment Policy Lead Rufus Howard. "The UK has been settled by homo sapiens since the stone age and is today home to 27 cultural World Heritage Sites."
But the UK's cultural heritage, Howard argues, comprises more than just world-famous sites: "The UK is home to a breathtaking variety of buildings and structures, monuments, parks and gardens, battlefields, townscapes, landscapes, seascapes, archaeological sites, myths, festivals and traditions.
"Safeguarding these cultural heritage assets through professional impact assessment is . . . critical to achieving sustainable development for present and future generations. However, guidance on this area of practice varies across different sectors, geographies and specialisms within the wider disciple of cultural heritage."
Featured News
With 20 years' experience under their belt, the independent family run Platform…
Read More >>
The Architects Registration Board (ARB) has published new guidance for schools of…
Read More >>
BUILDING PRODUCT LIBRARY – LATEST BROCHURES
The Wing, Battle of…
By Glidevale Protect Co…
Download Now >>
Mast Architects Glas…
By Glidevale Protect Co…
Download Now >>
Bateman's Tower Café…
By Glidevale Protect Co…
Download Now >>
Four Seasons afforda…
By Glidevale Protect Co…
Download Now >>
Victoria Views @ Aru…
By Glidevale Protect Co…
Download Now >>
BUILDING PRODUCT DIRECTORY – LATEST PRODUCTS
An extensive range of fire curtain options tailored to accommodate the Client's fire strategy…
Read More >>
Extensive range of submersible pumps and pumping ancillaries for the control of clean ground water,…
Read More >>
A choice of liquid-applied primers, reinforcement tapes and preparation products for substrates and…
Read More >>
CONSTRUCTION VIDEOS – LATEST VIDEOS
View Marshalls Natural Stone Sourcing Director, Rory Kendrick showcasing the brand's four new…
Watch Now >>
Kawneer's best-in-class AA®110 curtain wall systems just got better. Now offering a…
Watch Now >>
An intelligent, robust and stylish access control device
Watch Now >>
Lets Talk Specification will be hosting a number of Workshops at Futurebuild on Tuesday 5th March, Click here to reserve your seat now.